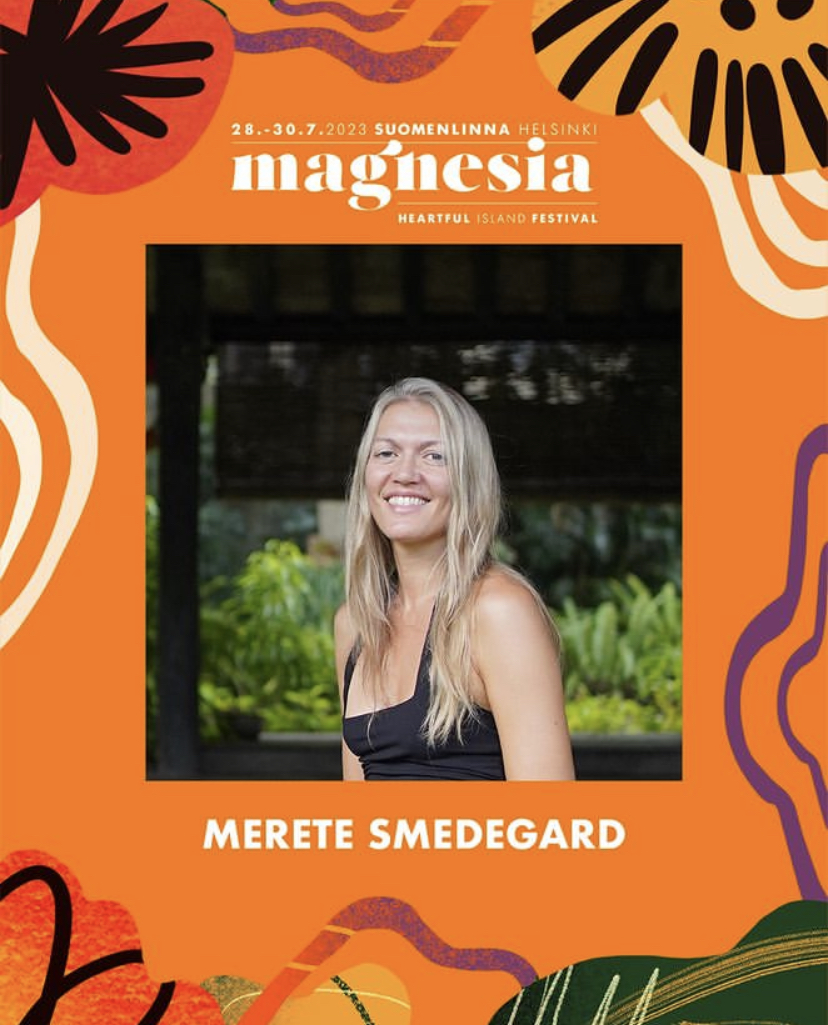 MAGNESIA FESTIVAL - HELSINKI 28.07-30.07
WORKSHOPS:
FRIDAY 9.00-10.15
CREATIVE VINYASA FLOW
TENALJI VON FERSEN
"The spaces in between" 
We will investigate the way we arrive and depart a yoga pose. I invite you to free your mind from "where and what", and instead notice the "how". When exploring the spaces in between poses, you become mindful of your body and of the now, enabling you to create your own expression through the flows.  With inspiration from the breath, the music and the yoga flow, you will discover new sensations between familiar poses.
SATURDAY 11.00-12.15
SOFT VINYASA FLOW
PIRUNKIRKKO
"Let it Go".
Gravity will be your partner in this class, where classical yoga poses will be matched with bouncing and fluttering movement patterns. This flow is a mix of somatic, dance inspired movements, myofascial release techniques and classic yoga poses.
SUNDAY 11.30-12.45
 GENTLE FLOW
MYLLYSALI
 "Open heart – peace of mind"
In this blend of creative and gentle Vinyasa, we dive into the heart and allow whatever is stored or held that weighs us down to be released. Every breath and every movement will be centred and focused around the chest, lungs and heart, intended to bring lightness into your being, while forgivenes and gratitude will replace any heaviness you might carry.
https://magnesiafestival.com/facilitator/merete-smedergard/